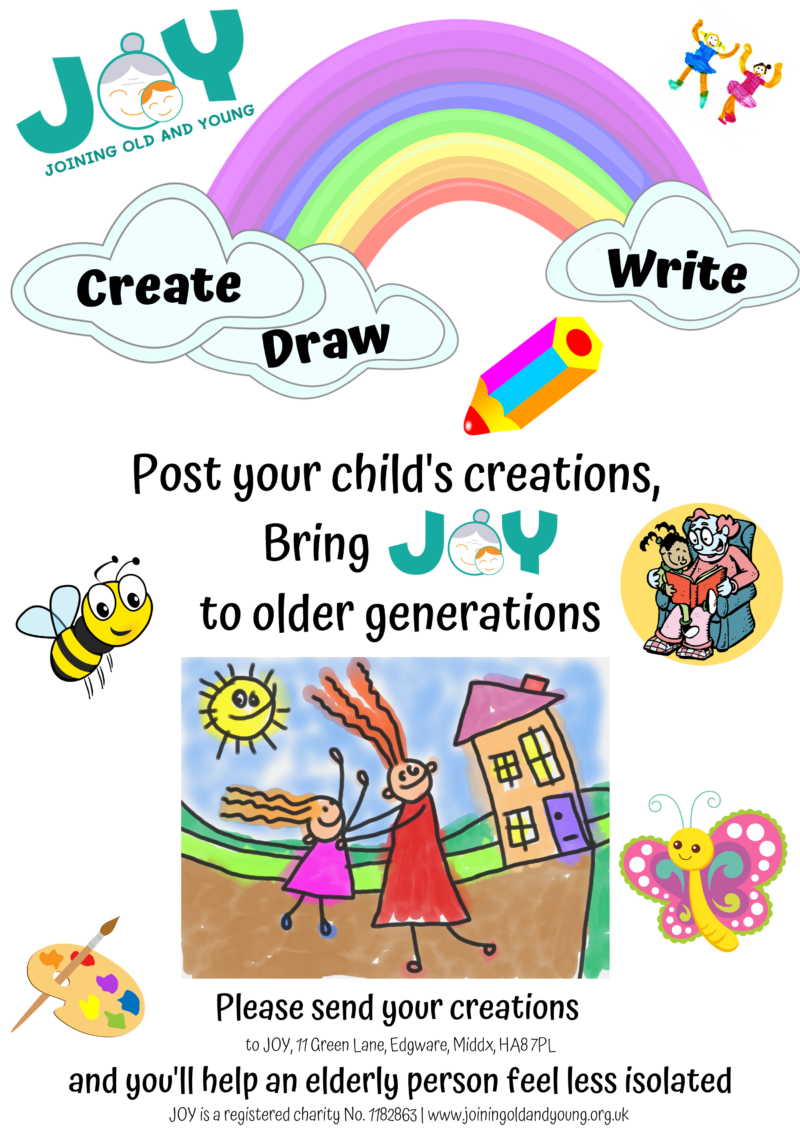 Let's combat lonlieness and isolation and share JOY.
Do you have a young child at home?
Want to show them the importance of staying connected to others, and the power of spreading joy?
Here's a wonderful way to do just that!
We invite you to
Draw a picture
Write a story
Create a poster
We will be sending all items received to all the elderly we are connected with!
Many thanks from us all at JOY
Please post your creations to
JOY
11 Green Lane
Edgware
Middlesex
HA8 7PL
or send them to us via email and we'll print them, laminate them and deliver them safely to a member of the older generation.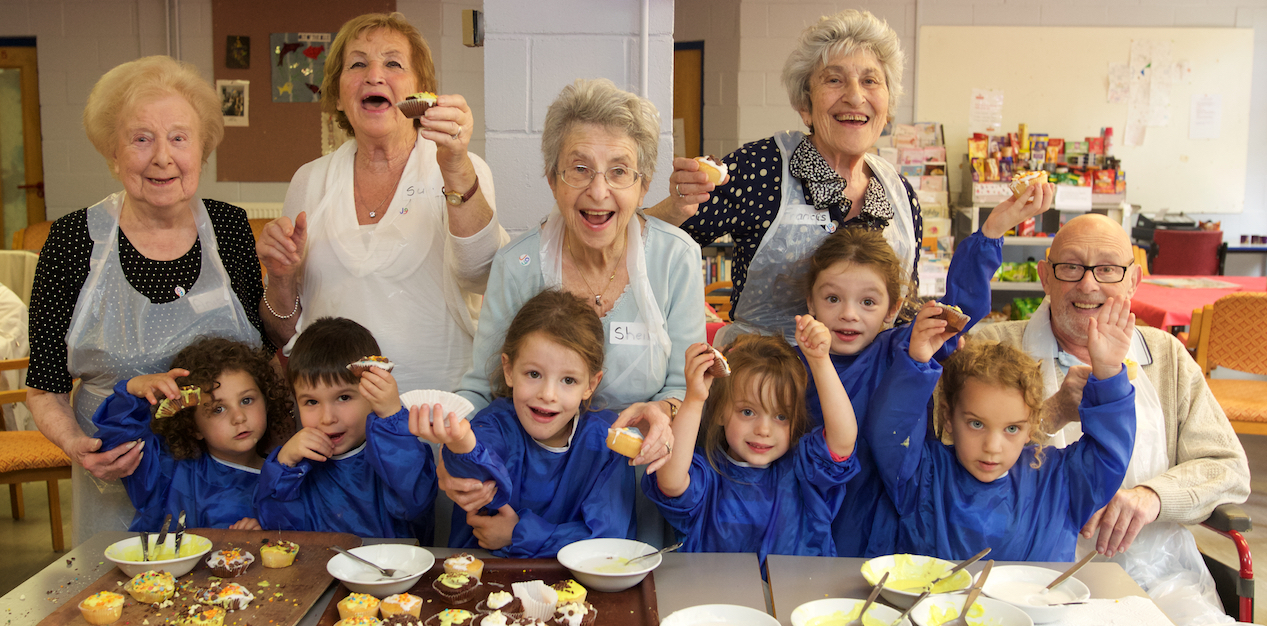 A meaningful programme that enhances the lives of both generations
JOY brings together the older and younger generations through shared experiences and paired activities to create relationships and friendships based on our core values of respect, empathy and compassion. We use the similarities and differences of these two generations to foster interaction, connectivity and communication and encourage both age groups to learn from each other.
The JOY programme unites children in preschools with grandparents and senior citizens in residential homes and day care centres through one on one interactions that builds, strengthens and deepens relationships as the JOY programme progresses.
We currently run these programmes in North London and our vision is to be Joining Old & Young in every community.
JOY is a Registered Charity. Reg Number: 1182863
Get in touch and bring JOY to your community…